Interconnecting hope and vitality for your soul and style for your home will awaken your senses as well as provide you a way to share this with others. The synergistic nature of these projects, and deeply meaningful beliefs from which they come, has always been intriguing to me. They are an infusion of love, joy, and creative energy which hold the power to uplift and empower us if we allow it. . .just the spark of hope to energize us!
Share your unique style preferences and I will create it for you!
With artisan hands and heart I create unique creations incorporating embellishments with deeper meaning, hopeful messages, and vibes. Let's create something together, with your specific style enmeshed, for your home or the perfect special gift. The energy and excitement they create will amaze you!
What MAKES OURS so special?
Creating these treasures Lights Me Up ... Let them do the same for you:
Artisan crafted excellence, of course, in unique SoHCA style. Each creation is unique.

Customized orders created with your optimal personal touches in colors, materials, and embellishments (special touches such as brass tags, charms, special beads, stones, etc...).

Revitalizes your spirit, room, family, and guests with their charm.

Unique gifts that will light someone up with hope and happiness!

Inspire and share with products of meaningful cultural significance.

Story cards with an explanation of the product's history and cultural significance.

Charitable donation is made on your behalf.
Inspirational treasures available for custom ordering include:
Dreamcatchers

Trees of Life

Money Leis

Note Cards

Photographs

Wooden Inspirations

and more to come!!!
Story Cards come with each order and explain the history and significance of the creation you purchase. A fun, attractive tool for teaching children or anyone about the cool and unique experiences different cultures can share with each other.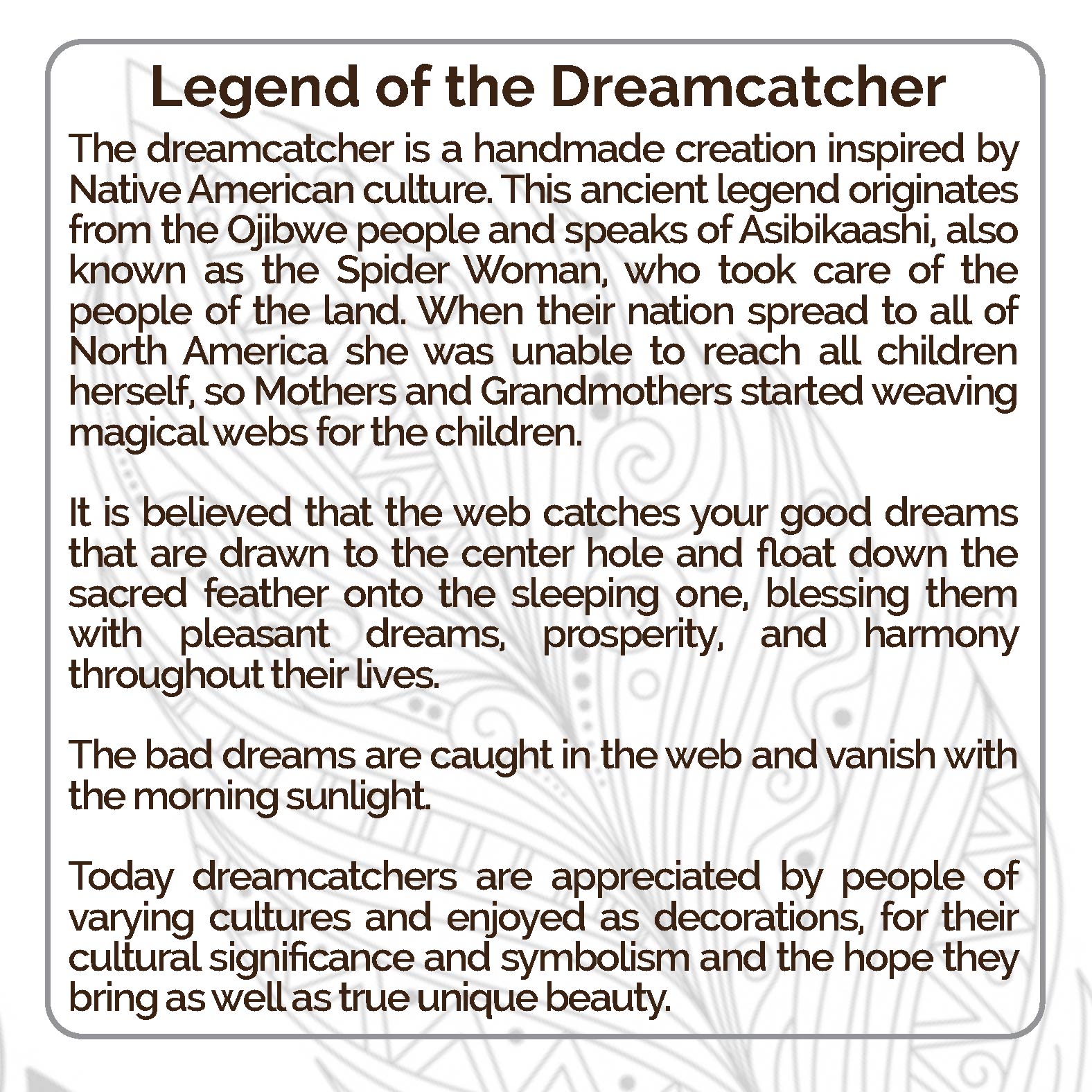 Commission Work Photo Gallery: The custom creations pictured below include commissioned gifts for special events such as college graduations, children moving away, weddings, and baby showers. Also special sentimental projects such as displaying an authentic arrowhead collection given to a young man by his now deceased grandmother. Another using bluebird feathers from Bluebird Farm for their newly renovated welcoming room. Tell me what special project you have in mind and let's see what we can create together.
Wedding Gift
Designed with colors from
wedding ceremony.
FEATHER DISPLAY
Designed around bluebird feathers from a family farm, in the newly renovated entryway.